I want to present our own offers.
Netspot can not only grow the image of your business, but also your own revenues and the motivation of your customers to consume at your place. The instructions on how to set up your welcompage in Settings can be found in this article:
What is fitting to put on your welcom page:
To only place your logo and a heading "Welcome to our restaurant" is not going to bring you a lot of good. For your convenience, we have prepared a couple of recommendations and tips, what to put on your welcompage and how to use it, to maximize your reach with it.
Logo
It is indeed appropriate to place your logo on your welcome page. However, it is not the most necessary thing to do, it only enables your customers to identify your business´s WiFi, grow your image and brand.
Particular offers, campaigns and recommendations.
The biggest advantage of Netspot is its ability to promote your specific offers of food or drinks, that you are currently trying to sell.

A few examples for your inspiration: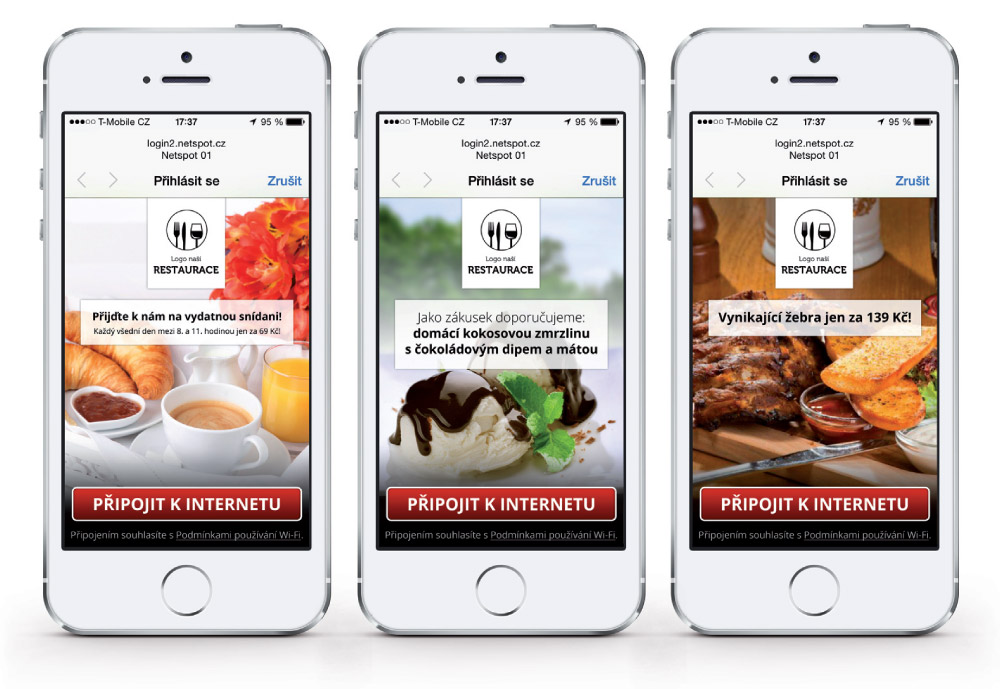 Invitation to special events
It is even more effective to place teasers on your current special events, that you will be having in your business, on your welcompage.

A few examples for your inspiration: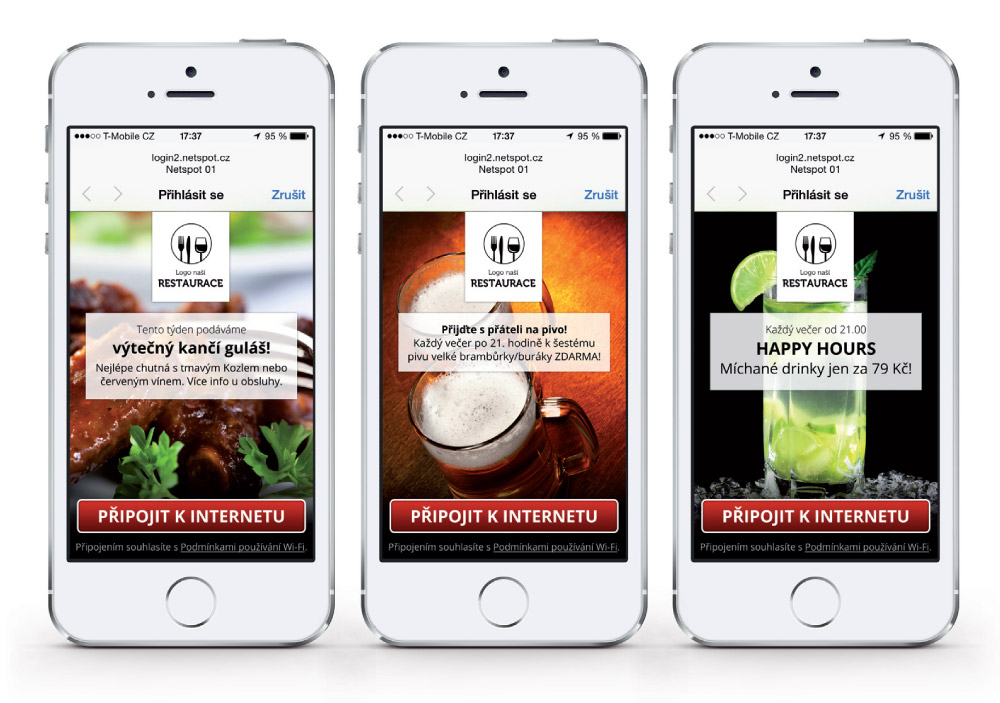 If you wish not to place your current offers and events on your loginpage, we strongly recommend to place pictures of a good meal from your menu or for example a freshly poured, dewy pint of beer. Make sure that your customers are craving what you offer them, by making it irresistible to them. It is worth it!
Or, you might also try to highlight your business´s advantages - for example that you have a non smoking environment, pretty waitresses, a beautiful outdoor sitting space or the option to offer private use of your business´s area for corporate, or other types of events.
It is not recommended to place images of your business on the login page, because People, who are logging to your WiFi, are most likely to be located in you business already. It is only recommended in cases, where your WiFi network exceeds your business´s premises and is offered to users around them. You have to motivate your customers, to come back next time or to try out your business, through the login page.

Related articles - where to next: